Externships / Internships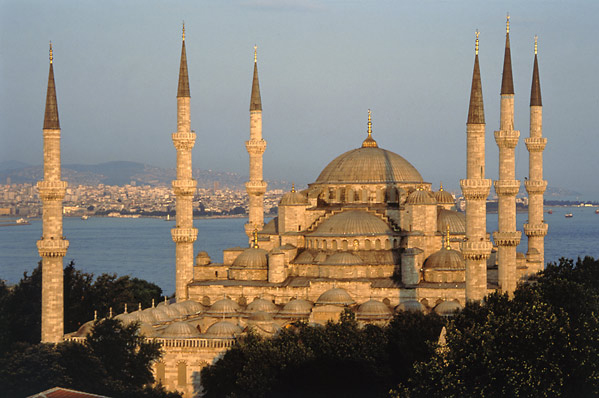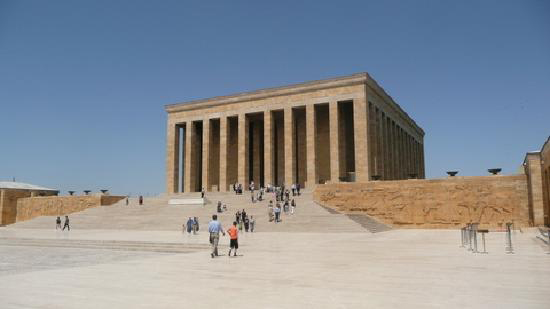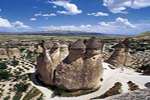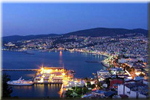 Externships / Internships

The Turkey Summer Law Program works with participating students to enable contacts with Turkish law firms and organizations looking for American law students for summer internships. Whether the student has already arranged an internship from the United States, or will be looking for the internship in during the program, the faculty and staff are more than willing to help. While there is no guarantee in finding an internship, the program has thus far been able to help place every student who has sought a position. Past internships have been both with law firms and with non-profit organizations.

Testimonials:
Charles Sibert, 2014: "I had an incredible experience this past summer in Istanbul, Turkey. I enjoyed learning about the Turkish legal system and its nuances at Yeditepe University. The professors not only opened my eyes to a foreign legal system, but allowed me to better understand the law in the United States.
I highly recommend anyone interested in studying abroad during law school to stay and intern after the program. My internship was at the firm Yurttutan Gürel Yörrüker. At the firm, I drafted memoranda identifying and analyzing key provisions of contracts between Turkish and foreign corporations to help the partner advise the clients. I gained a deeper understanding of international business contracts through my experience. Lastly, I encourage anyone who wishes to form a better connection with the city to intern at a firm because you will make friends and through them you will gain a deeper understanding and connection with the city."

Jeanette Bayoumi, 2013: "The professors at Yeditepe University were excellent and very engaging, and they have a new, refreshing outlook on law and legal issues of the region. What I found most intriguing about Turkey was its geographical location and how that affected its legal structure in general. There was a mixture of European and Middle Eastern politics influencing the legal system.

Additionally, I had the opportunity to intern for five weeks at ELIG law firm. Doing so was a unique experience. I suggest that those who do the program try an internship opportunity at a law firm in Turkey. ELIG specialized in corporate and competition law, and as a result I was exposed to a lot of European Union legislation. I was tasked with writing a few comparative analyses based on antitrust law compliance programs in the United States, European Union, and Turkey. I learned a lot working for the firm, and I had the opportunity to meet both Turkish-educated and American-educated lawyers working in Istanbul. It was a great chance for me to experience life working abroad and in a foreign country, specifically looking into laws and legislation outside the US territory."

Iten Naguib, U. Maryland, 2013: "I absolutely loved my internship. I worked on a very interesting international arbitration case where I saw many familiar terms/concepts -- ICSID, BIT, MFN, etc. from the program -- which is very exciting to me, as an experiential learner, to have gained practical experience built upon the theoretical concepts from class."

Nor Powanda, 2013: "I enjoyed the study abroad program in Turkey very much. It was educational, experiential and an opportunity to explore and exploit global career prospects. I learned from some of the best both in academia and practice in Turkey. I particularly enjoyed the internship I undertook immediately after the program with a law firm in the heart of Istanbul. My monthlong experience there not only supplemented most of what I had learned during the program, it gave me great discussion points for externship and job interviews here at home. More importantly, I gained valuable and marketable skills through the program and the work experience. Turkey is a fascinating place to study and work and the experience adds weight to your resume."

Melissa Merlo, 2013: "I feel very fortunate to have studied last summer in Turkey. The legal issues discussed in my courses and I worked on during my internship at a commercial boutique law firm based in Istanbul will benefit me in my international practice. I also appreciated the opportunity the program offers to immerse yourself in the culture and to enjoy the many beautiful sights Turkey beholds. I would wholeheartedly recommend this study abroad program for students who wish to learn and increase their knowledge of the law while also developing the skills needed to succeed in practicing abroad."


Stephen Wermiel
Professor of Practice of Constitutional Law
Director, Summer Law Program in Turkey
American University Washington College of Law
4300 Nebraska Avenue, NW, Ste. Y346A
Washington, D.C. 20016
Telephone: (202) 274-4263
Email: swermiel@wcl.american.edu