Third Annual
Legal Education Abroad Conference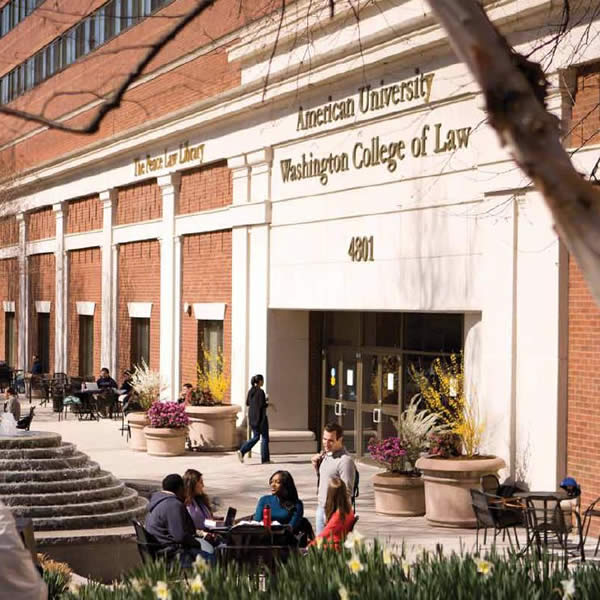 Presented by the Office of the Dean

April 8 - 9, 2013

American University Washington College of Law
4801 Massachusetts Avenue, NW, Room 603
Washington, DC 20016

This two day conference is designed to bring together the key players involved in international legal education abroad to discuss common challenges and to develop best practices in the field. Please join us to explore some of the most pressing issues in this area of legal education.

All conference sessions were recorded and are available to view online. To view a session, click on the session title listed below:


SCHEDULE OF EVENTS

---
April 8, 2013

8:00AM - 9:00AM
REGISTRATION AND BREAKFAST

9:00AM - 9:30AM
WELCOME: BUILDING VALUE IN INTERNATIONAL LEGAL EDUCATION ABROAD
The internationalization of legal education is imperative given the global engagement of individuals, societies, businesses and nations. Opportunities for law students to complete part of their legal education outside the United States play a vital role in this internationalization. However, to advance this cause in a healthy and robust way, opportunities abroad must be quality programs with clear value. Which programs we create, how we measure their quality and value, and how we communicate these programs and their outcomes to others will determine the future of this aspect of legal education.

Welcome Remarks: Claudio Grossman, Dean, American University Washington College of Law

Keynote Address: Fanta Aw, President and Chair, NAFSA: Association of International Educators


9:30AM - 11:00AM
SESSION 1: ALTERNATIVES TO TRADITIONAL STUDY ABROAD PROGRAMS
Representatives from various institutions will present alternatives to more traditional summer, semester and dual degree programs. Courses embedded with an abroad component, courses conducted internationally through the use of technology, and semester-long internships abroad are some of the models that will be explored.

Adi Altshuler, Director of International Programs, Northwestern School of Law
Vinita Bali, Managing Director, Center for Global Law & Policy, Santa Clara University School of Law
Srividhya Ragavan, Professor of Law, University of Oklahoma College of Law

11:00AM - 11:10AM
COFFEE BREAK

11:10AM - 12:40PM
SESSION 2: INTERCULTURAL COMPETENCE FOR LAW STUDENTS: WHAT IS IT AND HOW DO WE MEASURE IT?
Measuring the intercultural competence of students who have an abroad experience is commonly done at undergraduate institutions to show individual growth and development. However, law schools to date have not explored this metric of international program outcomes. Is this something law schools should measure and, if so, how should they measure it? This session will explore these questions from the context of graduate-level law students and their various experiences abroad.

Shawn Bates, Principal, Intercultural Management and Communications (IMC) and Academic Director, International Law and Organizations Program
Kenneth Lechter, former Assistant General Counsel for Dispute Resolution, United States Air Force

12:40PM - 2:10PM
LUNCH

2:10PM - 3:40PM
SESSION 3: FROM "AWESOME" TO ARTICULATE: TRANSLATING AN INTERNATIONAL EXPERIENCE TO EMPLOYMENT
In order to make the most of any legal education abroad experience, students must be able to translate their experiences in a meaningful way to potential employers. Presenters on this panel will provide guidance, tips and insight to help administrators advise students how to present their abroad program on a resume and how to communicate the outcomes to hiring partners in a compelling way.

W. David Mann, Senior Vice President and Associate General Counsel, Marriott International, Inc.
Traci Mundy-Jenkins, Assistant Dean for Career & Professional Development, American University Washington College of Law
Martin Tillman, President, Global Career Compass

3:40PM - 3:50PM
COFFEE BREAK

3:50PM - 5:30PM
SESSION 4: WORKING SESSION - ALTERNATIVES TO THE ABA SITE VISIT
ABA-required site visits of abroad programs tend to be costly endeavors yielding feedback of often minimal value. As the ABA begins to re-think how best to ensure quality in these programs, it is time for law schools to provide their input. The goal of this session is to brainstorm alternatives to the current requirement and to submit our recommendations as a group to the ABA for their consideration.

Discussion Leader: Theresa Kaiser, Director of Global Opportunities, American University Washington College of Law

5:30PM - 6:30PM
RECEPTION

April 9, 2013

8:00AM - 9:00AM
REGISTRATION AND BREAKFAST

9:00AM - 9:30AM
WELCOME: WHY ABROAD EXPERIENCES MATTER AND HOW TO PROVE IT
Why should we bother creating opportunities abroad for law students? What do these programs add to the educational experience and do they add something that will translate to a career? A myriad of interested constituencies – students, faculty, university decision-makers, journalists and the general public – demand information about the value of legal education today and objective data can present a compelling case. Programs abroad, in particular, could benefit from being able to demonstrate a positive return on investment, but very little data collection or analysis has been done in this field to date. Using data gathered from a study of International JD Dual Degree graduates, these remarks will address the value derived from abroad opportunities for law students as well as the importance of gathering data, strategies regarding how to collect it, and thoughts on what to do with it.

Commentator: Theresa Kaiser, Director of Global Opportunities, American University Washington College of Law

9:30AM - 11:00AM
SESSION 5: IN BED WITH THE COMPETITION: PARTNERING WITH OTHER US LAW SCHOOLS TO PROVIDE PROGRAMS ABROAD
With pressure to increase revenue and decrease expenses, yet to continue providing unique and valuable international opportunities for students, creating partnerships among US institutions could be the wave of the future. But how can these cooperative relationships work given the varied tuition levels, administrative structures and individual personalities involved? US law schools who have already started down this path will share their experiences, challenges and insights for those who dare to follow.

Heather McCambly, Assistant Director of Global & Diversity Initiatives, Lewis & Clark Law School
Steven Richman, Associate Director of Global Initiatives, Hofstra Law
Leslie Burton, Administrative Director, Paris Summer Cooperative Law Program, Golden Gate University School of Law

11:00AM - 11:10AM
COFFEE BREAK

11:10AM - 12:40PM
SESSION 6: OPEN DISCUSSION
This open session will provide a forum for conference participants to discuss varied topics of interest. Examples of proposed discussion areas include risk management, financial aid, the role of NAFSA and the Association of American Law Schools in international law programs, tracking trends to inform program development, creating opportunities for US students in China and the concordance of externships with ABA Standard 305. To propose questions or discussion areas in advance, please email studyabroad@wcl.american.edu.

Moderator: Diane Edelman, Director of International Programs, Villanova University School of Law

12:40PM - 2:40PM
LUNCHEON SESSION 7: THE FOREIGN LAW SCHOOL PERSPECTIVE
Representatives from law schools outside the United States will discuss the types of opportunities they provide for their students to complete part of their legal education outside of their home countries. How outcomes are measured and how quality is assured will be an important component of this conversation.

Alexander Morawa, Dean of Internationalization, University of Lucerne School of Law (Switzerland)
Andrea Streufert, International Programs Officer, Faculty of Law, Western University (Canada)
Bjorn Arp, Professor of International Public Law and International Relations, University of Alcalá Faculty of Law (Spain)

2:40PM - 3:40PM
PLANNING MEETING
Open to all conference participants who are interested in planning next year's conference.


Accommodation Information

Information about area hotels can be found on the Washington College of Law website. We encourage you to book hotels early to take advantage of the 2013 National Cherry Blossom Festival, which runs from March 20 - April 14, 2013.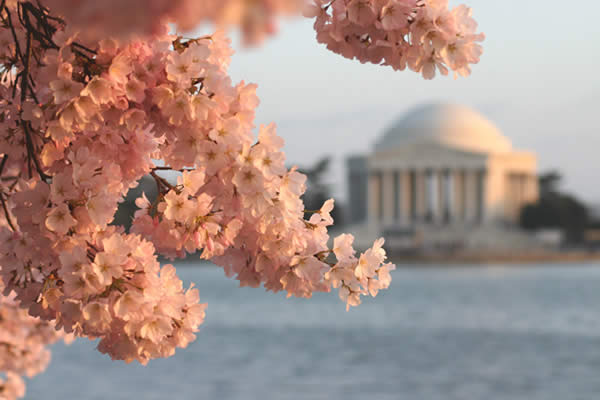 No Charge – REGISTRATION REQUIRED – No Charge

To register, please go to https://www.wcl.american.edu/secle/registration

For further information, please contact:

Office of Special Events & Continuing Legal Education
American University Washington College of Law
Phone: 202.274.4075; Fax: 202.274.4079; or secle@wcl.american.edu